Our Principal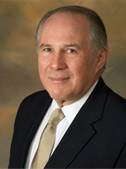 Allan D. Grody
Allan is the President and founder of the Financial InterGroup of companies in the USA. FIG has created and/or invested in a number of start-ups and has patents and trademarks on breakthrough products and businesses in the financial services industry. FIG also formed joint ventures with exchange, clearing houses and technology companies and has advised many of the largest financial enterprises globally.
Allan has been active in the financial industry for over four decades and has had hands-on experience in multiple sectors of the financial industry. He has been advising on domestic and international issues related to financial institutions' global strategies, restructuring and acquisition needs, information systems, communications infrastructures, and risk management systems.
In an earlier career, he was the founder and Partner-in-charge of Coopers & Lybrand's Financial Services Consulting Practice, which was subsequently merged with Price Waterhouse and eventually sold to IBM. Professor Grody founded and taught the only graduate level Risk Management Systems course at NYU's Stern Graduate School of Business. He also lectures on financial markets, financial information systems and venture investing.
His business career began with General Electric where he was on the team that developed their finance subsidiary's management accounting and reporting systems. He later went on to hold increasingly responsible management positions in the investment management business with Neuberger Berman and in the securities industry with Dean Witter Reynolds. He later was an officer with Algemene Bank Nederland N.V. (now ABN-AMRO).
He has represented firms in regulatory and trading matters before the SEC, has counseled with trade associations, exchanges and technology companies, and was an expert witness in a number of financial industry trading patent cases and investment company shareholder suits. He was a founding Member of the Board of Directors of the Technology Committee of the Futures Industry Association; an Executive Committee Member of the Emerging Business Council of the Information Industry Association; an Executive Board Member of the Vietnamese Capital Markets and, for nearly a decade, an Advisory Board Member to the annual Computers in the City Conference sponsored by the London Stock Exchange. He is currently an Editorial Board member of the Journal of Risk Management in Financial Institutions and a member of the Blue Ribbon Panel advising the Board of the Professional Risk Managers International Association.
He has authored many academic papers and trade articles on the theme of financial industry change brought about by the intersecting innovations of risk management, data management and technology advances.
---
- page 1 of 1 -